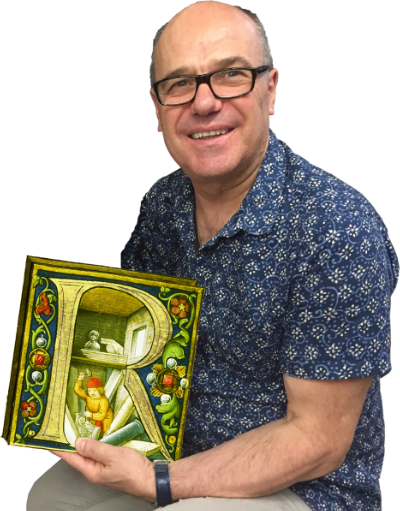 Discover Art, Esotericism, and Tarot with Giordano Berti: A Journey of Knowledge and Mystery
Welcome to the captivating world of Giordano Berti, a writer, art and esotericism expert, and passionate Tarot enthusiast. Explore unique works, engaging courses, and age-old secrets as you delve into the intersection of art, symbolism, and mystery. Discover captivating books, tarot decks rich in meaning, and online courses that open the doors to ancient knowledge. Embark on a journey of discovery and explore the website to gain extraordinary insights and awaken your curious spirit.
Rinascimento Italian Style Art
He oversees the reprinting of ancient works illustrated with moral, political, and esoteric emblems. He offers Symbolism Courses and both in-person and online Conferences.
Explore the exclusive categories.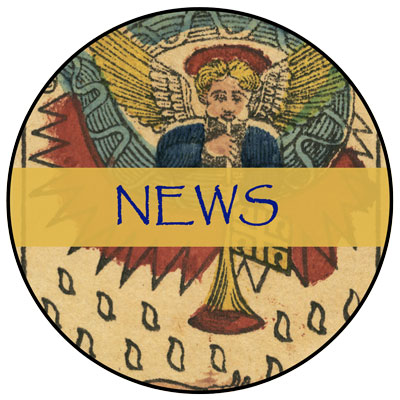 In this section, you will find books, Tarot, and Oracle cards released from the magical workshop of Renaissance Italian Style Art. Discover them now!
New updated and expanded edition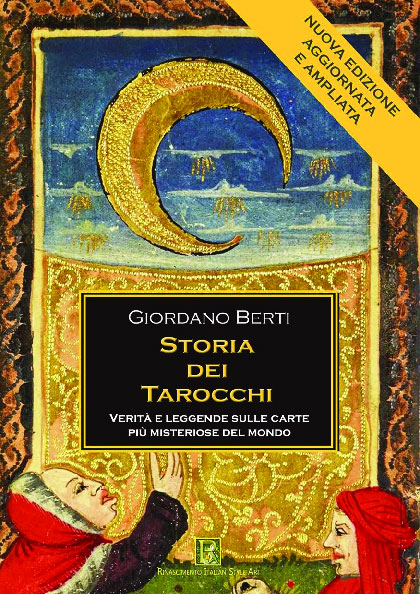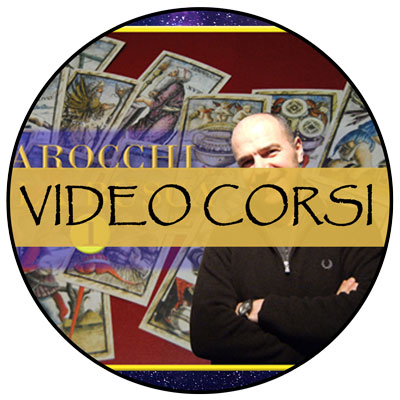 "Tarot Course: Sole Searcher - Enhance Your Life in Every Sphere"
"In the first level, I'll provide you with essential historical, symbolic, and practical insights about the 22 Triumphs, commonly known as the Major Arcana. To enhance your learning experience, I've meticulously crafted a DOSSIER where I've distilled their meanings. You can print it out and use it for quick reference, jotting down your personal insights gained through your journey. From the very first exercises, you'll embark on understanding and practicing three unique ways to engage with the Sola Busca Tarot: evolutionary, divinatory, and spiritual. Let the magic of these cards unfold as you explore their depths and embrace their wisdom."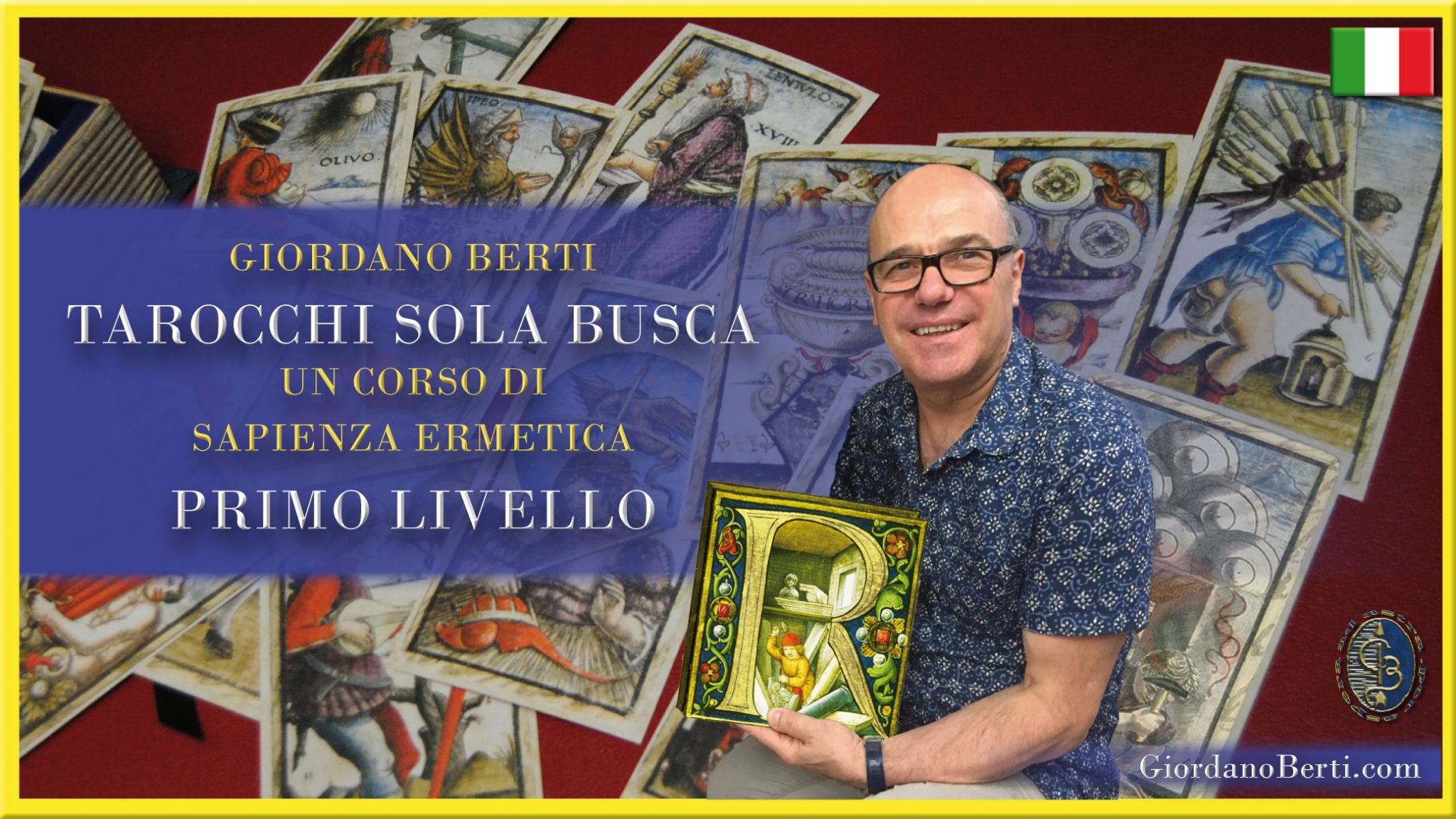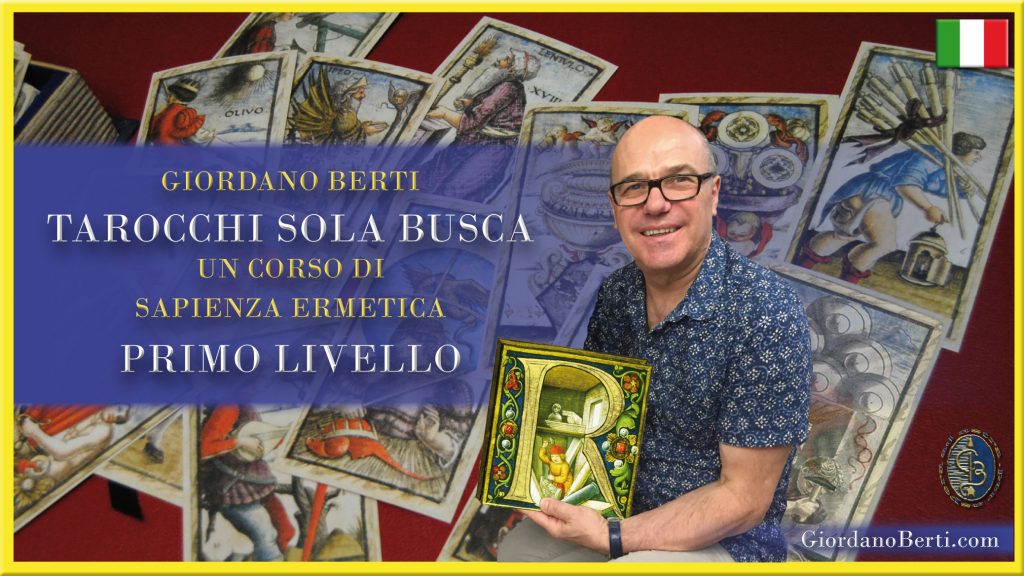 "This course is open to everyone, even if you've never used Tarot cards before.
So, you too, by using the Sola Busca Tarot, will learn to uncover your limits and potentials, delve into yourself and others. Ultimately, you will discover the key to your personal power:
your very own Philosophical Stone.
"Admired worldwide... Here's what my students have to say...
Egregio signore, la ringrazio molto per la sua esposizione accademica. Mi congratulo con te perché hai esposto in modo sintetico le origini e la storia dei 4 Assi dei Tarocchi dando ottimi strumenti di interpretazione. Teresa Perez Cuesta
Avevo quasi perso la speranza di poter leggere con il mazzo di Tarocchi Sola Busca.Ero preoccupata di non riuscire a relazionarmi con queste antiche carte, non importa quanto duramente ci provassi. Ma ho seguito il Corso Sola Busca Livello 1 di Giordano Berti, e lui mi ha insegnato come avvicinarmi a queste carte. Finalmente, avevo di nuovo speranza!Da sola, era come se avessi armeggiato nel buio con gli occhi chiusi, senza nemmeno guardarli veramente, perdendo tutti gli indizi sui segreti che nascondono. Grazie Giordano, per aver acceso le luci e aperto gli occhi!.
È passato qualche anno da quando mi sono decisa a seguire il mio sentire e quindi il corso sui Tarocchi di Giordano Berti. Molto professionale, mi ha incentivato e motivato a riprendere i Tarocchi in mano dopo anni lasciati nel dimenticatoio. Da quel corso è ripartita la mia voglia di approfondire i miei doni. È sicuramente stato una luce che illumina il cammino.
Sono molto contenta che Giordano Berti abbia proposto questo corso così importante sul simbolismo. Lo vedo come un riordino dei simboli nelle varie categorie, per apprendere meglio ciascun significato e poter così procedere in sicurezza al lavoro magico, che si potenzia quando si padroneggiano i simboli in sé ma soprattutto tramite l'interazione fra essi, per arrivare a mete più complesse. Il Maestro Giordano Bert può senz'altro guidarci nella acquisizione di tale sapienza e, soprattutto, personalmente confido molto nella sua capacità di attivazione, in qualità di Gran Ierofante, di un buon percorso di luce e magia per i partecipanti!
Volevo solo farti sapere quanto ti sono grata e quanto mi sto godendo il tuo Corso sui Tarocchi Sola Busca! Ora sono a metà del Trionfi e già spero che renderai disponibile il Corso di Arcani Minori per chi parla inglese.Il Sola Busca è un tarocco molto nuovo per me, ma ne sono così affascinato. Com'è meravigliosamente bello! Quindi sì, volevo solo ringraziarti per tutte le ricerche e il lavoro che fai da tanti anni nella "Sfera dei Tarocchi"!
Conosco Giordano Berti da lungo tempo e ho sempre apprezzato la sua volontà e la conoscenza nel campo dei tarocchi che trasmette con chiarezza e semplicità anche a chi come me non conosce questo mondo! Non perdete i suoi insegnamenti che portano a scoprire altri mondi. Giordano crea anche nuove carte, le riprende dal lontano passato e le fa rivivere con un linguaggio moderno.
Il corso sul simbolismo di Giordano Berti mi ha aperto gli occhi a un modo di vedere la realtà quotidiana che percepivo nel mio essere ma che non capivo. Ora so che la mente umana ragiona per simboli e si esprime con simboli. Questo mi serve tantissimo anche nella mia professione di agente di commercio. Ma assieme a questo ho ricevuto un immenso bagaglio di informazioni sull'arte, sulla religione, sull'esoterismo. Un immenso grazie al Maestro per la sua passione e per la sua professionalità.
Ho seguito il corso sui Tarocchi di Giordano Berti, Avevo una discreta conoscenza di queste figure e dei loro significati, ma la fama del Maestro mi ha convinto a frequentare il suo corso in una splendida location. Devo dire che tutto è stato al di sopra di ogni migliore aspettativa. La semplicità di linguaggio, gli esempi pratici e soprattutto, le chiavi numerologiche per ricordare immediatamente anche i significati degli Arcani minori sono stati un dono davvero prezioso. Grazie Maestro.